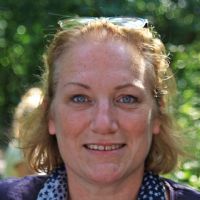 Hello, and welcome to my website!
February 2015 - reflection and anticipation
The dark days of winter are difficult times for artists, especially those who need natural light in great abundance to work! Since time in front of the easel is limited, I try to use these long, cold dark nights to complete all the admin type tasks that become a distraction as spring unfolds: ordering and re-stocking cards and prints for the up coming exhibition season; planning which pictures I'm going to paint; updating my website; checking and updating my exhibition diary etc. I also take a little time out to look back on the past, however, to see if anything needs to be changed or improved!


Art on the Prom - Felixstowe seafront

2014 was the first year where I've really suffered with bad weather at Felixstowe - so I'll be making sure that I've got better rain protection for 2015! That said, overall we had a pretty good day and it was lovely to meet so many friends and well wishers and hear the kind comments about my art! I am, of course, looking forward to a hot, dry, sunny AotP at the beginning of September 2015!


Suffolk Open Studios


Re-joining the Suffolk Open Studios "family" for 2014 was one of the best things I could have done. Partly because I instantly became part of a larger community here on the Shotley Peninsula and, partly, because it really focuses the mind on tidying up - when you know that random art lovers could be visiting at any minute!! Suffice to say that I'll be throwing open the doors again for every weekend in June and I look forward to making new friends. (I might even get my daughter to bake some muffins!!)


What's New?
I've created a "What's New" gallery so my regular visitors can quickly check the latest additions to my portfolio. I've a full summer season coming up both for exhibitions and for working on new paintings and I'll try to keep the "exhibitions" page up to date with dates and locations.
I've developed some rather unique methods for creating beautiful gift cards and bookmarks. I've put full details on
this
page
My art is heavily influenced by my surroundings - the beautiful countryside, villages and people of Suffolk, UK. I have a particular affinity for animals, and my six cats provide endless inspiration as they play and explore.I also like to experiment with more avant garde abstracts and architecture, and occasionally like to dabble in sculptural pieces made from everyday objects, glass and even bone.

I received a BA Hons in Art in 2004, studying as a mature student whilst bringing up 5 children and looking after the menagerie. Phew!

I hope you enjoy looking at my work and find something to interest you. If you do, please feel free to e-mail me - the details are on my 'contact' page.