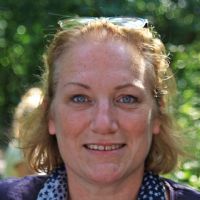 Hello, and welcome to my website!

August 2016: Colchester Market and Art on the Prom (Sunday Sept 4th)
Its the middle of August and I can't believe that Felixstowe Art on the Prom is less than three weeks away! (I've put a link to their website on my "links" page)
I'm already busy putting the finishing touches to several brand new artworks, plus mounting and wrapping lots of new prints in the evenings when the daylight isn't good enough to paint.
However, prior to Felixstowe I'll be bringing many of these prints and originals to our stall on Colchester Market each Saturday - so if you're able to come down you'll be able to get a sneak preview!




June 2016: Suffolk Open Studios
I can't believe we're nearly half way through the year and the time has arrived for all my lovely visitors to flock to Shotley for my Open Studio! Once again I'll be opening my home up to anyone who fancies a drive out to the Peninsula to view my canvases in their "original home" surroundings for every weekend in June. In the first two weekends I'll be part of a "trail" of 9 artist studios spread all over the Shotley Peninsula. For weekends 3 and 4 there's only one other artist besides myself - which should mean I have more time to chat and even put the kettle on! For full details of the trail, click
here
I'll be trying to raise some funds for our local Blue Cross for Pets Rehoming Centre by holding a raffle for one of my A4 prints (the winner to choose their favourite) so I hope all my visitors feel lucky - because one of you will be!

May 23rd ~ 28th - Ipswich Tourist Information Centre - "Not so Blue"


From Monday 23rd through til Saturday 28th I exhibited many of my works (originals, prints, cards and bookmarks) in the dedicated exhibition area towards the rear of the Ipswich Tourist Information Centre in the beautiful, old converted St Stephens Church right in the centre of town.
In trying to raise as much money as possible for the Blue Cross for Pets charity - as you can see from my pictures, their's is a cause very close to my heart - I held a raffle with a prize of a framed A4 print (exact image to be chosen by the winner) and donated a proportion of the profit from sales. The winning ticket will be drawn on the first day of my Open Studio and I'll announce the winners name on here
Colchester Market update.

Immediately after the Open Studios finishes I'll be back on Colchester High Street on Saturdays, starting on 2nd July. I am so pleased to report that my "experiment" with taking the stall on Colchester market has been, in my opinion, a great success. I've sold quite a lot of cards and prints but, more importantly, I've met and chatted with some lovely people who seem to really enjoy the fact that my stall is something different. I've even been given a couple of commissions, which is nice!
10th February 2016
Five new images added (and several more in the pipeline!) I've completed several commissions recently, with a couple of them already being some of my favourites.
18th October 2015
I've put Facebook links on some of the key pages of my website so if you'd like to be kept even more up to date with my art (and you have your own Facebook account), simply click on the "f" and once you're on my Facebook art page, hit the "Like" button.
16th October 2015:
"Art at Arlingtons" - I was really happy to be asked to be an exhibitor at Arlingtons Brasserie in Ipswich from 16th October to 16th November. Alongside 4 or 5 other artists, I had 9 originals on show in the beautiful surroundings of the Brasserie Gallery - which was originally a purpose built museum of Natural History and a Lecture Hall, created to bring education to the populace of Ipswich.
Further information about this fascinating Brasserie can be found on their website,
here
.
"Uniquely Away" magazine article
I'm really excited that Uniquely magazine decided to devote a 2 page spread to me in their Summer 2015 edition - and I love the results! Have a read for yourself and let me know what you think by coming back and sending me a message! The article can be found
here
Shortcut suggestion!
If you want to move on directly to viewing my pictures, click on the "My Art" link, above, from where you can choose between the various galleries and/or subcategories. To check on price and availability of the works, just keep on drilling down on the image thumbnails until all the details appear.
---
Art on the Prom 2015 - Felixstowe seafront

A HUGE thank you to everyone who came to see me on Sept 6th down at the seafront during what turned out to be the best Sunday weather for several weeks in either direction! I'll put a picture of the stall onto my "Exhibitions and Shows" page shortly.

February 2015 - Reflection and Anticipation