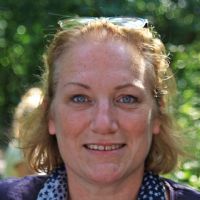 Hello, and welcome to my website!


Uniquely Away magazine article
I'm really excited that Uniquely magazine decided to devote a 2 page spread to me in their latest edition - and I love the results! Have a read for yourself and let me know what you think by coming back and sending me a message! The article can be found
here
Shortcut suggestion!
If you want to move on directly to viewing my pictures, click on the "My Art" link, above, from where you can choose between the various galleries and/or subcategories. To check on price and availability of the works, just keep on drilling down on the image thumbnails until all the details appear.
Meet the artist! - I'm exhibiting at Ipswich Tourist Information Centre in the old church in St Stephens Lane up until the 22nd August and I'll be there in person on the following dates:


24th July 1~5pm
27th July 1~5pm
5th August 1~5pm
12th August 1~5pm
19th August 1~5pm


I'd love to meet and chat with anyone reading this who might be interested!

Two weeks after that extended show is my favourite show of the entire year - the one day extravaganza that is "Felixstowe Art on the Prom" on Sunday 6th Sept all along Felixstowe seafront between the pier and the Pavillion Theatre. I've put a photo of my 2014 stall into the "Exhibitions" page - but 20,000 people can't be wrong!

---
February 2015 - Reflection and Anticipation
I've developed some rather unique methods for creating beautiful gift cards and bookmarks. I've put full details on
this
page
My art is heavily influenced by my surroundings - the beautiful countryside, villages and people of Suffolk, UK. I have a particular affinity for animals, and my six cats provide endless inspiration as they play and explore.I also like to experiment with more avant garde abstracts and architecture, and occasionally like to dabble in sculptural pieces made from everyday objects, glass and even bone.

I received a BA Hons in Art in 2004, studying as a mature student whilst bringing up 5 children and looking after the menagerie. Phew!

I hope you enjoy looking at my work and find something to interest you. If you do, please feel free to e-mail me - the details are on my 'contact' page.