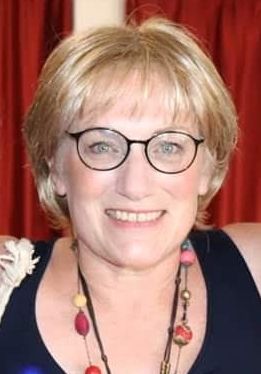 Hello, and welcome to my website!


June 2020
I'll jump right in and say that, as with almost everybody else in the entire world, Covid 19 has had a major effect on my life as an artist, although my heart goes out to anyone who has lost a loved one to this dreadful pandemic.
All of my usual opportunities to exhibit my art have been cancelled, including local art shows, Suffolk Open Studios and Art on the Prom. This certainly doesn't mean that I've stopped my artistic endeavours but it has allowed me to slow down the treadmill of painting and start to explore some other activities such as lino cut printing. I'm still experimenting at the moment but I'm hopeful that the end results will be worthy to show on the website alongside my more usual paintings eventually. Meanwhile, I am still very happy to work on commissions for people - photos can be e-mailed and then everything discussed over WhatsApp, Skype or FB Messenger and anyone who simply wants to purchase an original painting, a print or some cards can contact me via the website email link or my mobile (from the contacts page)

During the second half of 2019 I tutored a couple of painting workshops for local art groups and received some lovely feedback from the participants. If life ever gets back to anything approaching normal I hope to run some more in the future!
Feb 2019

I've just uploaded 20 new images and created a new "room" (Special Projects) for my artistic endeavours that can't be described as just "paintings". I hope you like them.

I have also agreed to tutor a couple of one day workshops with local art groups during 2019. I'm really excited about this - I've given the occasional 1 on 1 lessons and group lessons in the past and always thoroughly enjoyed the sessions. I get a huge kick from seeing budding artists (of all ages) leave with one or two completed canvases under their arms at the end of the day.
I'm currently hard at work on some commissions and preparing for what, to me, is the start of the exhibition season - the Needham Market Art Exhibition in Needham's Community Hall over the long Easter weekend.
About me
My art is heavily influenced by my surroundings - the beautiful countryside, villages and people of Suffolk, UK. I have a particular affinity for animals and my five cats provide endless inspiration as they play and explore. I also like to experiment with more avant garde abstracts and architecture, and occasionally like to dabble in sculptural pieces made from everyday objects, glass and even bone.

I received a BA Hons in Art in 2004, studying as a mature student whilst bringing up 5 children and looking after the menagerie. Phew!

I hope you enjoy looking at my work and find something to interest you. If you do, please feel free to e-mail me - the details are on my 'contact' page.



"Uniquely Away" magazine article
I'm really excited that Uniquely magazine decided to devote a 2 page spread to me in their Summer 2015 edition - and I love the results! Have a read for yourself and let me know what you think by coming back and sending me a message! The article can be found on page 28 of the magazine,
here
Shortcut suggestion!
If you want to move on directly to viewing my pictures, click on the "My Art" link, above, from where you can choose between the various galleries and/or subcategories. To check on price and availability of the works, just keep on drilling down on the image thumbnails until all the details appear.
---